To get our products
Please contact directly to our supplier Sakatsu Gallery; Now only Japanese version is available at Sakatsu.
You can get the English text of "Darjeeling & Matheran 1969" when you buy the book through "Camden Miniature Steam Services".
For other inquiries and feedbacks, please move to "contact" page, and send e-mail under the form.

Darjeeling & Matheran 1969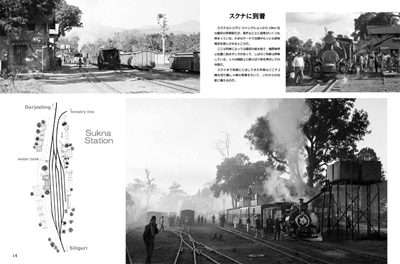 In 1969, two of Kemuri Pro members visited this unique moutaineering railway and took about 1500 photographs. At that time DHR had 87km line from New Jalpaiguri to Darjeeling, with 4 loops and 6 zigzags (switchbacks), and ran 2 passenger trains and 1 freight train a day.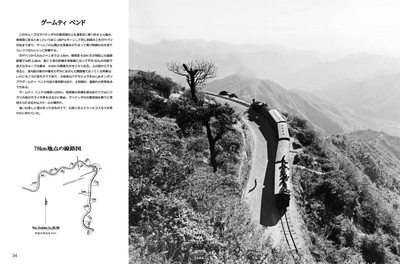 On our book 130 photographs shows the trains running on each 4 loops including No.1 (disappeared later), 4 trains at one time on Batasia loop, and many amazing scenes of 80 year-old locomotives fighting up against steep hillside.

Also you can see the details of stations; Sukna, Kurseong, Ghoom and Darjeeling, and sketches of working men, passengers and children of various ethnic origins.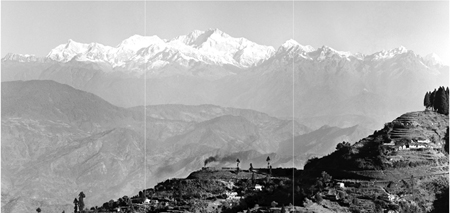 centerfold: The first train on a day was running Batasia loop against snow-capped Himalayan ridges.
In 1970, one of Kemuri Pro members again toured around India in search of narrow gauge steam locomotives and visited Matheran Hill Railway.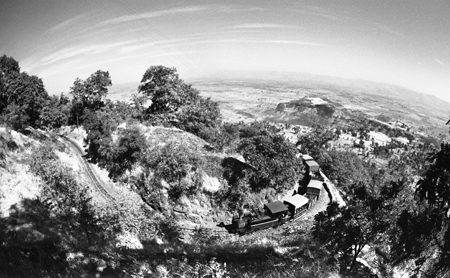 There 0-4-0 Koppel steam engines equiped with Klien-Lindner mechanism were hauling very short carriages on steeper gradient than DHR's.


Enjoy awesome panoramic views and truely beautiful scenery of these 2 railways with our book.